Peter M. Virga, DDS
Click here to see Dr. Virga's extensive continuing education.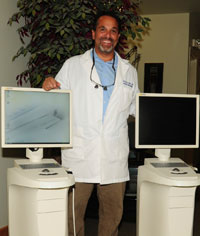 Dr. Virga is devoted to lifelong learning and providing impeccable care with integrity and sensitivity for his patients. After attending Georgetown University School of Dentistry, Dr. Virga has trained with some of the finest minds in dentistry today. He has studied extensively at the world-renowned Scottsdale Center for Dentistry. His personal mentor is the CEO of the Scottsdale Center, Imtiaz Manji, universally considered a true visionary in dental education.
Dr. Virga has furthered his education and clinical skills through regular, intensive, hands-on workshops, seminars and lecture classes. Dr. Virga has completed over 400 hours of continuing education since 2008. The average dentist would have completed only 60 hours during the same time period. He has committed to the Spear Mastery Continuum and is a member of the exclusive Spear Faculty Club. In addition, Dr. Virga has recently been selected to be a visiting faculty member at Spear Education. Spear Education Visiting Faculty are doctors who volunteer extensive time and energy to the pursuit of excellence through continuing education. They attend multiple Spear Education courses as participants, and commit significant time and resources to facilitate the learning of other dentists through service as mentors and leaders in our courses.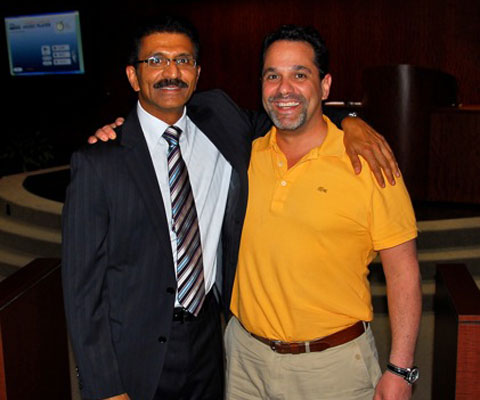 Dr Virga with his personal mentor and friend, Imtiaz Manji, CEO of The Scottsdale Center for Dentistry.
He has also personally trained with the world-class dentists Dr. Gordon Christensen, Dr. Frank Spear, and Dr. Peter Dawson. He is certified in Invisalign and has committed to the CEREC Mastery Continuum at the Scottsdale Center for Dentistry, the most intensive CEREC training available in dentistry.
Dr. Virga was born in Brooklyn, New York and spent his childhood growing up in Long Island. He attended Southampton College of Long Island University where he studied Biology with emphasis on Marine Biology. He was a four-year starting goaltender on the lacrosse team and was selected captain his junior and senior seasons. He was ranked nationally in save percentage all four years. Dr. Virga completed one year at Hofstra University School of Graduate Studies majoring in Oral Biology. He was then accepted to the prestigious Georgetown University School of Dentistry where he graduated in 1988 with a Doctor of Dental Surgery degree. Dr. Virga has been practicing in Watertownfor over 20 years at the Watertown Dental Health Group. Dr. Virga has also treated patients at Samaritan Keep Nursing Home from 1993 through 2011.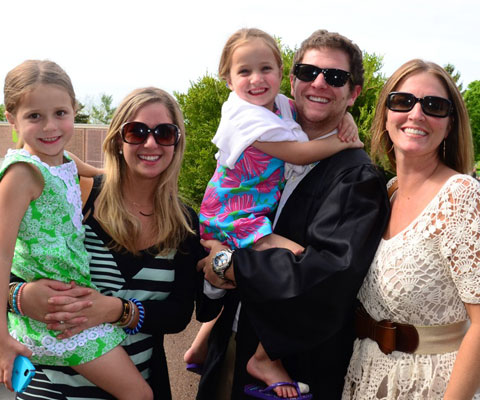 Dr. Virga's family
Happily married to wife Janicca, Dr. Virga has four children. Caitlin has been accepted in a Masters degree program in Psychology and her ultimate goal is a PhD in clinical psychology, Michael studies Biology at SUNY Geneso, Ava is a first grader at Sherman Street School and Sienna is considering elementary schools. Dr. Virga nourishes his creative side with photography and cooking, and spends as much time as possible skiing, mountain biking, or road biking outdoors. Dr. Virga had the opportunity to travel with the Syracuse University Lacrosse Team the last two years. He was fortunate to be on the field at the last NCAA championship for Syracuse University photographing the game for the Watertown Daily Times. He subsequently has had his sports photos published regularly for the Daily Times.
Education
Georgetown University School of Dentistry Washington, D.C,
1988- Doctor of Dental Surgery
Hofstra University, Hempstead, New York
1983-1984- Masters degree studies in Oral and Cancer Cell Biology
Southampton College of L.I.U., Southampton, New York
1983- Bachelor of Science, Biology
Visit our dental offices in Watertown or Carthage NY. With two convenient locations, we serve residents of Watertown, Carthage, Black River, Fort Drum, and Adams NY. Call (315) 788-1070 today to reserve your appointment and experience dentistry for the quality-conscious consumer.