Full Mouth Rehabilitation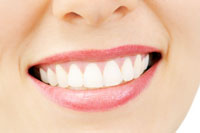 A full mouth rehabilitation is a series of procedures to restore health, function and beauty to your smile. If you have complex dental problems such as missing teeth, crooked teeth, extensive wear, and/or TMJ disorders, Dr. Virga may recommend a full mouth rehabilitation.
Combining the artistry of cosmetic dentistry with the science of reconstructive dentistry, Dr. Virga can create a beautiful, functional and comfortable smile. Dr. Virga will listen carefully to your goals and concerns to create a customized treatment plan that will deliver you will optimal results. Since multiple procedures are usually needed in a full mouth rehabilitation, we can spread out your treatment to fit in your schedule and budget. Some of the procedures may be covered by dental insurance, we can check with your insurance carrier to check your benefits and submit claims on your behalf.
Considerations for Full Mouth Rehabilitation
Teeth – All of your teeth will be inspected to look for signs of decay, wear and damage. We will also consider the esthetics of your teeth. Are they too long/short? Discolored? There are many procedures we can perform to improve the health and beauty of teeth including porcelain veneers, dental crowns, dental fillings, dental bridges and dental implants.
Gums – The health of your gums is very important to the health of teeth and of the mouth overall. We will look for signs of gum disease and perform a through dental cleaning to remove plaque and tartar from around the gums.
TMJ and Occlusion (bite) – A unbalanced bite can cause teeth to wear, lead to headaches and more. We will examine how the teeth come together to determine if any changes should be made. Using Invisalign, we can reposition the teeth so that they are straighter. Mouth guards or splints may also be used as TMJ therapy to prevent teeth grinding and protect your new smile.